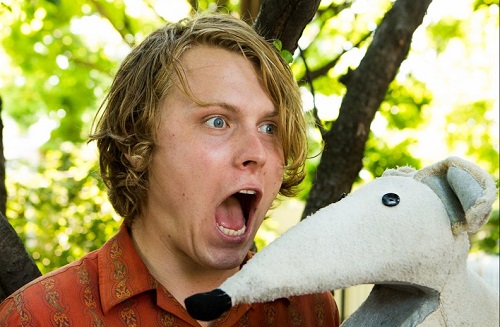 FMおだわら
で毎週月曜22時から好評放送中の
モンチコン・ラジオ
、第16回目は新作
『Sleeper』
をリリースするシスコのガレージロッカー、
Ty Segall
特集! ディスクユニオンにて
「Signs And Symptom」
というシリーズ(Tyの新作はその第5弾)を始めたライターの天井潤之介さんと、ディスクユニオンの岩渕亜衣さんを迎えて、60分間のガレージ地獄をお届けしました! タイとマイカル・クローニンの
熱愛疑惑
も浮上!?
*8/26(月)22時〜にリピート放送有。サイマル放送なのでネット上ならどこでも聞けます!→(
FMおだわらを聞く
)
>8/19放送分Playlist
M-1♪Ty Segall - So Alone
M-2♪Ty Segall - Booksmarts
M-3♪Epsilons - Evil Robots
M-4♪Ty Segall - Goodbye Bread
M-5♪Ty Segall and White Fence - Crybaby
M-6♪Ty Segall Band - I Bought My Eyes
M-7♪Ty Segall - The Hill
M-8♪Mikal Cronin - Apathy
M-9♪Nick Waterhouse - Some Place
M-10♪Ty Segall - The West
M-11♪Fuzz - Sleigh Ride
※番組では随時リクエストや感想をお待ちしています。紹介された方にはプレゼントも用意していますので、monchicon@gmail.comまで、どしどしご応募ください!
Ty Segall - Sleeper (Drag City / Signs And Symptoms)

Tracklist:
1. Sleeper
2. The Keepers
3. Crazy
4. The Man Man
5. She Don't Care
6. Come Outside
7. 6th Street
8. Sweet C.C.
9. Queen Lullabye
10. The West


■タイの大冒険

Ty Segall - Skin (Live at Amoeba)



EPSILONS "Teeny Boppers" (the real laguna beach)



Ty Segall - Goodbye Bread (Official Video)



Ty Segall & White Fence - I Am Not A Game (at Room 205)



Ty Segall performs "I Bought My Eyes" at Pitchfork Music Festival 2012



Ty Segall - 'You're The Doctor' 11/5/2012 David Letterman



Mikal Cronin "Change" 07/16/13



Nick Waterhouse - It's # 1 (Ty Segall cover, Live at Mezz, Breda)



Ty Segall on 8/1/2013 at The Catalyst in Santa Cruz, CA



Fuzz - "Fuzz's Fourth Dream"